Bitcoin continues to be one of those mysteries that many people seem to have heard about but don't understand.  Bitcoin is a form of digital currency, created and held electronically. Unlike dollars or euros which are printed, Bitcoins are mined.  What the heck does that mean?  Well just like the traditional mining of natural resources, Bitcoins are mined electronically with computers.   I'm guessing you've stumbled across this post because you're seeing how high Bitcoin have gotten these days and want to know how you can profit from it.  You've come to the right place! Continue on to see how to profit from bitcoin.
Why was Bitcoin Created?
In 2009, a software developer called Satoshi Nakamoto (no one can really confirm this) created Bitcoin.  The idea was to produce a currency independent of any central authority, transferable electronically, more or less instantly, with very low transaction fees.
However, bitcoin's most important characteristic, and the thing that makes it different to conventional money, is that it is decentralized. No single institution controls the Bitcoin network. This puts some people at ease because it means that a large bank can't control their money.
How Do You Mine Bitcoin?
Around the world, people are using software programs that follow a mathematical formula to mine Bitcoins. The scripts that calculate the mathematical formula is freely available so that anyone can get in on the action.  The software is also open-source which means that there are many people looking at the blockchain to make sure nothing fishy is being done.  One of the beauties of Bitcoin is that it has a finite number.  The formula only allows a limit of 21 million Bitcoins to be mined and so far 16,141,163 Bitcoins have been mined.  Once we hit 21 million, that's it!
You might be thinking that the last 5 million will go fast, well yes and no.  Another genius thing that the creator of Bitcoin did was to make the formula's difficulty linear with the total compute power.  That means the more people that are mining Bitcoin, the harder it is to solve the formula.  So that means the last 5 million will take a while before they get mined out and it might take 10-15 years before the last million gets mined out.
Early on, anyone with a computer can be mining Bitcoin and get plenty of it (since they were worth nothing). After mining became popular and CPUs could no longer keep up, people moved mining to powerful graphic cards called GPUs.  Then when those were no longer cost effective, specialized companies came out with special processors called ASICs with the sole purpose of mining Bitcoin.  Soon cloud miners came out but they were short lived.
These days a hobbyist could not mine Bitcoin.  Miners who are still mining today have large data centers full of ASIC computers mining Bitcoin 24/7.
Who Would Accept A Digital Currency?
You're probably wondering who in the world would accept a digital currency not backed by an institution or bank?  These days many companies accept Bitcoin and it is seen as a mature currency that isn't going to go away anytime soon.  Below is just a sample list of small to large companies that are accepting Bitcoin as payment.
WordPress.com – An online company that allows user to create free blogs
Overstock.com – A company that sells big ticket items at lower prices due to overstocking
Subway – Eat fresh
Microsoft – Users can buy content with Bitcoin on Xbox and Windows store
Reddit – You can buy premium features there with bitcoins
Virgin Galactic – Richard Branson company that includes Virgin Mobile and Virgin Airline
OkCupid – Online dating site
Tigerdirect – Major electronic online retailer
Expedia.com – Online travel booking agency
Gyft – Buy gift cards using Bitcoin
Newegg.com – Online electronics retailer now uses bitpay to accept bitcoin as payment
1-800-FLOWERS.COM – United States-based online floral and gift retailer and distributor
Fiverr.com – Get almost anything done for $5
Dell – American privately owned multinational computer technology company
Wikipedia –  The Free Encyclopedia with 4 570 000+ article
Steam – Desktop gaming platform
How To Profit From Bitcoin – Buying and Selling
Just to reiterate, unless you have millions of dollars to build out datacenters and populate it with ASIC computers, you will not make money from mining Bitcoin.  The only way to profit from Bitcoin is to buy them but there are two ways you can play it.  The short play or the long play.
The long play is to simply buy and hold.  This is the way most people are playing it simply because it has been a safe bet.  Since 2016, Bitcoin has risen from $250 dollars to over $1200 dollars (as of Feb 2017).  Because of the limit cap of 21 million Bitcoins, there is very real chance that once we approach that number that last Bitcoin the value of Bitcoin skyrockets to something we can't even fathom today.  A lot of very smart financial people out there today claim Bitcoin might hit as high as $3000 by the end of 2017 and be as high as $100,000 within 5 years.  Who knows what each one might be worth 10-20 years from now.
The short play would be to buy and sell Bitcoins daily or weekly.  Just like any other kind of investment such as stocks, bonds or currency, you want to buy low and sell high.  There are weeks where Bitcoins has wild fluctuations and if you time it correctly, you could make as much as 40% profit within a few days.  Even without the wild fluctuations, there are still highs and lows and you can profit from.
You might be asking, "why are there wild fractionation with Bitcoin?"  Good question and it mostly have to do with fear.  Since people now have access to Bitcoin anywhere in the world, whenever there is any news about inflation, currency devaluations, war, trade issues, etc… people usually bulk up on Bitcoin.  Since the total market cap in Bitcoin is still relatively small, these buying sprees and selling sprees can result in these fluctuations.
Buying Bitcoin
There are a lot of shady Bitcoin exchanges out there; the ones you wouldn't trust to have a single dime of your money.  For me, there are two that I recommend.  Coinbase and CEX.IO.  
Founded in June of 2012, Coinbase is a digital currency wallet and platform where merchants and consumers can transact with new digital currencies like Bitcoin. Coinbase is based in San Francisco, California.  Coinbase supports a variety of payment methods for US customers to buy or deposit, including bank transfers, credit cards, debit cards, and bank wires.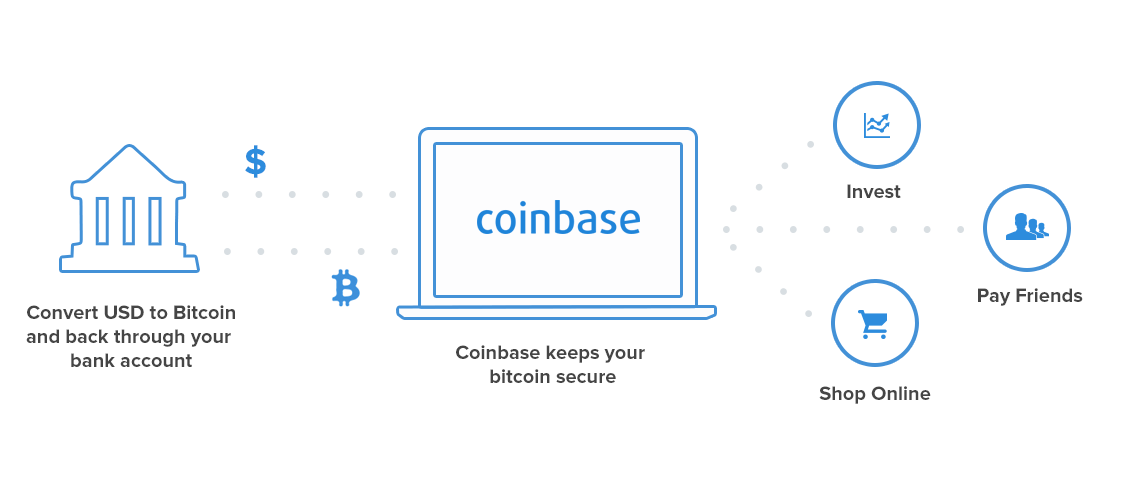 Coinbase is the most well-known Bitcoin exchange and online wallet within the U.S.  They insure all accounts and offer things such as a mobile wallet, secure storage, recurring buys, and instant buys.
For advanced traders, Coinbase also has GDAX which is their trading exchange.  This is for people who like to day trade for short term gains.  This is not recommended for newcommers.
For more information, click here to check out Coinbase.   For a limited time, Coinbase is offering $10 dollars free if you buy or sell $100 dollars worth of Bitcoin.  
CEX.IO started out as a cloud mining pool back in 2013 and since then has turned themselves into a Bitcoin exchange with over 700,000 users.  There are two ways CEX.IO allows you to buy Bitcoins. Below are descriptions pulled from their site.
Buy Bitcoins with Credit Cards
CEX.IO claims to provide the best experience of buying Bitcoins with payment cards on the market. Literally, we provide an opportunity to buy Bitcoin in just a few clicks with almost any type of the card issued in any currency of the world. The number of cards linked to a profile is absolutely unlimited. Card credentials are safely stored in the card manager of each user's profile. A PCI DSS certificate confirms that we store, process and transmit data securely.
Buy Bitcoins with Bank Transfer
Buying Bitcoins with cash on your bank account is very beneficial, especially for large deposit amounts. Upgrade your account to Individual Business or Corporate type and enjoy lots of advantages, such as extended payment opportunities, custom trade conditions, and priority support. You can also use SEPA for easier deposits in Euros.
CEO.IO offers comprehensive charts that are updated in real-time to make sure you don't miss out a single trade.
For more information, click here to check out CEX.IO.
In Conclusion
Hopefully, the history lesson didn't bore you to death but I felt it was important to go over the basics.  Now you know exactly what you're trying to buy and why it is rising at an exponential rate.  So in terms of how to profit from bitcoin; you have the long term play to just buy and hold or short term play which is to buy low and sell high.  Both can make you a lot of money if done right.  Depending on how fast and how much you want to make, you'll have to decide which play is right for you.  One thing is for sure, I'm a firm believer Bitcoin is here to stay and market seems to agree.